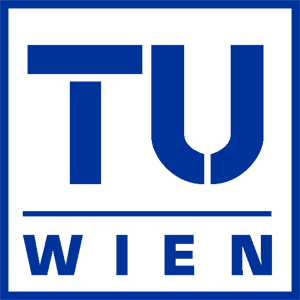 Another new project of ICT4D.at has already started officially and will be running for a while now.
It's a partnership with the Vienna University of Technology and the Universidade Eduardo Mondlane in Maputo – Mozambique (UEM) and the official title is
"Strengthening universities' capacities for improved access, use and application of ICT for social development and economic growth in Mozambique".
The project is funded by the APPEAR-program of the Austrian Development Agency and we're very happy about that! It officially started this July and will go on for two years until June 2014.
Here's an abstract about the project objectives from the application:
This proposed project is designed to strengthen capacity and infrastructure at the partner institution, the Department of Mathematics and Informatics of the Eduardo Mondlane University (UEM), while Vienna University of Technology (TUW) in Austria will provide specialist competency as a research partner in this effort. The not-for-profit organisation ICT4D.at will support as a subcontractor of TUW. The expected results are a higher quality of education offered by the department of Mathematics and Informatics at UEM and a strengthening of the research capacities to produce research outputs of relevance to the Mozambique strategic economic sectors for rural development and poverty reduction. The improvement of the information technology programmes and infrastructure, coupled with a sustainable research partnership between UEM and TUW, is the main development goal to be achieved by the establishment of this project, so that the practical results can be made sustainable for the process of teaching, research and contribution to the Mozambican private sector, civil sector and economy as a whole.

The project supports the thematic focus of this call with four specific objectives. […]

"Improving university infrastructure to provide the basis for a high quality study programme and research activities" […]

"Developing educational programmes by improving the quality of teaching, learning, research and gender equality" […]

"Establishing a sustainable partnership between UEM & TUW to collaborate on projects and research outputs relevant to the needs of the university and strategic economic sectors in Mozambique for rural development and poverty reduction with ICT" […]

"Enhancing the local intellectual property transfer office at UEM to guarantee the application of research findings to the society and economy, leading to sustainable social development and economic growth after the project period"

It's an ambitious project and we have a motivated project team with Prof. Mosse, Prof. Shindyapin and Ms. Mara from UEM, Prof. Grechenig and Paul Pöltner from TUW and ICT4D.at members Joanna Knueppel, Isabella Wagner, Margarete Grimus, Fritz Grabo and myself, Florian Sturm.
We'll start a project blog shortly where we will post updates and preliminary results of the project. When it's ready we'll make an announcement here. Of course we'll also cross-post relevant content on this blog.
Right now we are mainly planning the first visits to Mozambique – Isabella Wagner will write the first main report on the spot and later, together with Paul Pöltner and Prof. Grechenig and UEM officials there will be the first big in-person meeting in Maputo.
We're excited that this project – our biggest so far – has started now and we're looking forward to a fruitful partnership with UEM and TUW! Hopefully our contribution will help UEM to make better use of the countries ICT capacity and let the people of Mozambique benefit.
If you know about any initiatives in Mozambique and especially around Maputo making use of ICT please let us know – either in the comments, on Twitter or write us a mail. Thanks!
Tags:
APPEAR
,
Austrian Development Cooperation
,
ICT4D
,
ICT4D.at
,
Mozambique
,
partnership
,
poverty reduction
,
research
,
Universidade Eduardo Mondlane
,
university
,
Vienna University of Technology
New project: Academic Partnership with Vienna University of Technology and University Maputo
was published on 17.08.2012 by Florian Sturm. It files under
global
You can follow any responses to this entry through the
RSS 2.0
feed.
2 Responses to "New project: Academic Partnership with Vienna University of Technology and University Maputo"
Helge Fahrnberger Says:
August 29th, 2012 at 16:32

Hi, bin bis Anfang Okt. in Maputo, und auch fast täglich auf der UEM (Sprachkurs). Wenn ich irgendwas beitragen kann, gebt Bescheid. lg, Helge

Florian Sturm Says:
September 13th, 2012 at 00:45

Danke für das Angebot! Am 16.9. fliegt unser Mitglied Isabella runter um den ersten Report vorzubereiten und wird sich wohl ständig an der UEM aufhalten. Das wär doch eine gute Gelegenheit – ich hab ihr deine Kontaktdaten geschickt.
lg Florian