Just this weekend we had the ICT4D.at team meeting – first one since summer 2011. Here's a picture of the participants: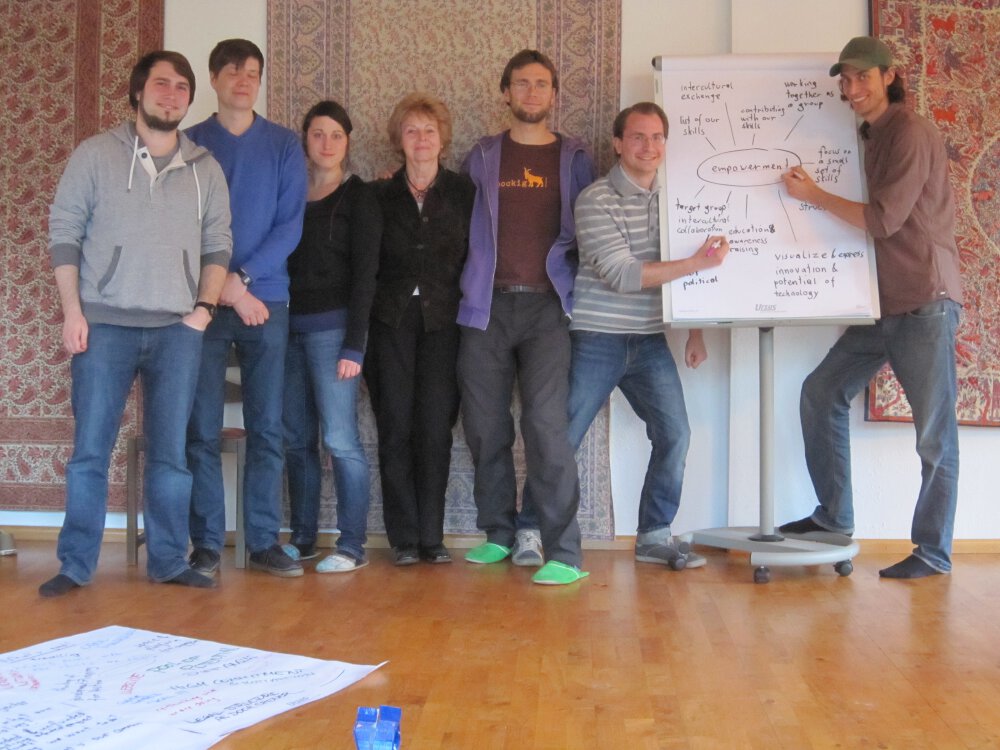 We talked a lot about past and current projects, what's good in ICT4D.at and what visions and plans each of us has – personally and with ICT4D.at.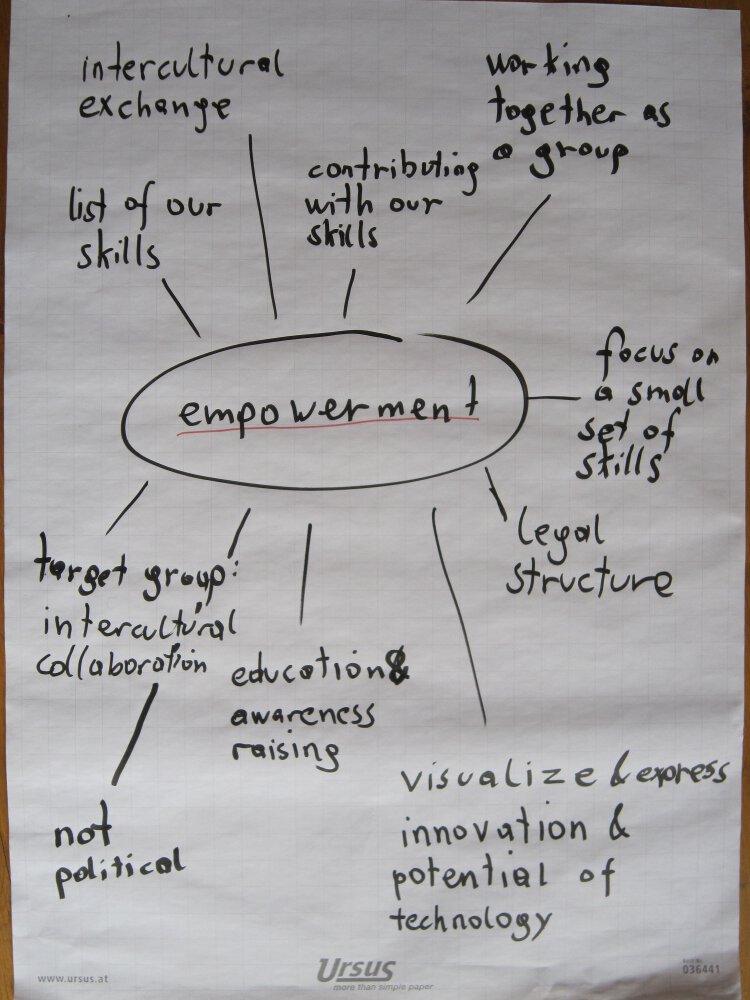 What we found out was, that the main objective we want to put in the center of the NGO is "empowerment". We like it way more that "development", which we think is rather blurry and ambiguous and has a kind of imperialist connotation.
Furthermore we noted that rather than focusing our efforts on developing countries, we'd like to focus our work on intercultural exchange. This gives us a wider geographical area to work in projects – including Austria – and expresses our observations that exchange of technological knowledge is not a one way street, but we can learn a lot from how ICTs are used in developing countries.
Finally we agreed that we want to focus in our work on what we like doing rather than keeping the strict focus on ICT4D.
What does this mean?
The shift of focus from "ICTs for development" to "ICTs and whatever we like doing for empowerment" reflects our personal development as well as our critical reflections on what we are actually doing.
"Doing good" is a tricky intention and "empowerment" is the buzz-word which currently reflects best what we mean with it.
Our intention now is to gather our skills and find a concrete short term project for which we will work together as a group – to have one central structure in the core of the NGO which unifies us. We're open to what this project will be, so even if it will most likely deal with technology and education we might move away from the concept  of ICT4D which we have based our actions on up to now. We might even change our name to express better what we actually want to do.
I see this as the beginning of a process which will re-shape ICT4D.at so it will become more integrated in its members' daily lives and work again.
Of course we will carry on with our existing projects in Mozambique and Ghana but we will exercise a more critical approach towards what makes sense, what we can do and what we like doing.
All in all I think the results of the meeting were laying a base for the future development of ICT4D.at. We'll meet again in a month's time to discuss our personal potentials in more detail and it will be exciting to see what list of skills will be generated there and what ideas for concrete project we will have.
One Response to "ICT4D.at team meeting – we're shifting focus"
John Kibuuka Says:
August 13th, 2013 at 13:41

Other words used in the ict4d space to mean same as empowerment are "training", "capacity building", "skills transfer" but regardless of what you choose, I love the direction you are headed. Empowering the community to make informed decisions about their lives is definitely better than giving them, say money. I certainly hope that we can work together to bring this to bear fruit especially here in East Africa.