After two weeks course with the interested and motivated students at Universidaded Eduardo Mondlane the two applications take shape.
We have identified users, use cases and system components and have been working to define these system components in detail. For this we haven't worked with computers but mainly with moderation cards – a method I prefer to give the students something real to touch and move around.
For the Complaint Center we've already had an interview with the president of the consumer rights organisation DECOM (Associação de Defesa do Consumidor) where the students could present their idea for the website and receive valuable feedback.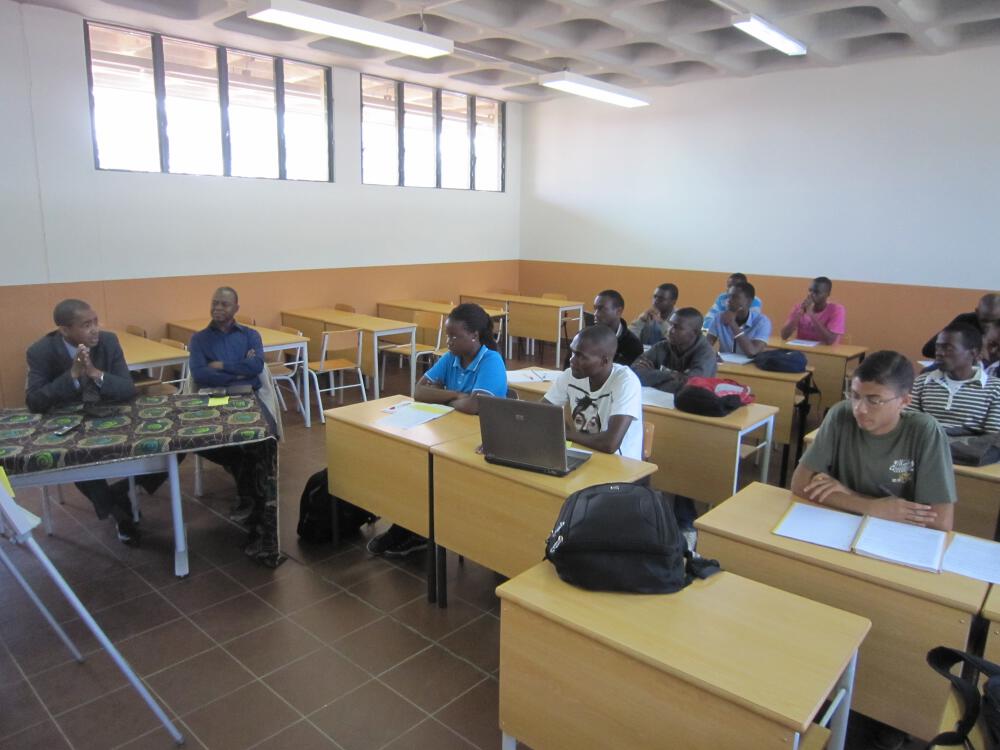 Also we have worked a lot in smaller groups – focusing on frontend, backend and geographical information systems.
Below you find some pictures of the courses so far.
The next step for this week is now to join the work of the different groups and create a first prototpye for the projects. Afterwards, the next months the students will mainly work on their own – with supervision via mail.
In February two colleagues – Paul and Philipp, both working on their Masters at TU Wien will come and carry on with the implementation of the applications. I'm curious if the application won't already be finished to a large part by then – as the students show so much interest and dedication to make the two applications reality.