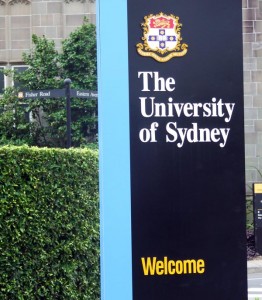 As some of our readers already know I moved to Sydney in the beginning of this year to join the Faculty of Architecture, Design & Planning at the University of Sydney.
Since my position involves teaching as well as research (40% of my working time as I learned today), I will also push forward research on ICT4D (in the context of interaction design and HCI) as one of my research streams.
The group where I'm working also just started a very exciting master program, called M.IDEA, which stands for Master of Interaction Design and Electronic Arts. Check out the program here and an interview that I gave recently here.
|