UPDATE: Most of the slides and readings are online on the summer schools website.
Review of the Summer School on Computing for Socio-Economic Development by Microsoft Research India in association with the Indian Institute of Science (IISc) (Centre for Electronics Design and Technology (CEDT)). (June 13th – 27th, 2010 – Indian Institute of Science Campus, Bengaluru.)
First of all I want to thank Microsoft Research India, especially the Technology for Emerging Markets (TEM) Group for organizing and financing the great summer school, the IISc for hosting the summer school and providing the infrastructure and all the attendees and speakers for the interesting conversations. It was a fantastic experience. I have learned a lot about ICTD generally and especially how to do research and case studies in that interdisciplinary field. We had lots of very interesting lectures and discussions and furthermore we did some exciting field work in small groups on the streets of Bengaluru.
I'm sorry I was not able to write earlier, due to our schedule and limited access to the Internet I was not able to do this. However, here is my review. I will update it when I'm back in Vienna and provide you some additional information.
The speakers:
Ed Cutrell – Manager of TEM.
Kentaro Toyama – former manager of TEM, has left MSR to begin work on a book on global development. University of California, Berkeley.
Prof. HS Jamadagni – Chairman of the Centre for Electronics Design and Technology (CEDT),  Indian Institute of Science, Bangalore.
Michael Best – Georgia Tech. He is co-founder and Editor-in-Chief of Information Technologies and International Development
Revi Sterling – University of Colorado at Boulder.
Isha Ray – University of California, Berkeley.
Tapan Parikh – University of California, Berkeley.
Ashok Desai –  consultant Editor of The Telegraph, the premier Calcutta daily, and a columnist in Businessworld.
Joyojeet Pal – Polytechnic Institute of New York University.
Jonathan Donner – Microsoft Research India.
Bill Thies – Microsoft Research India.
Aishwarya Ratan – Microsoft Research India.
Nimmi Rangaswamy – Microsoft Research India.
Indrani Medhi – Microsoft Research India.
Saurabh Panjwani – Microsoft Research India.
David Hutchful – Microsoft Research India.
Greeta Menon
Rikin Ghandi – chief executive officer of Digital Green. Microsoft Research India.
Solomon Jaya Prakash
Sean Blagsvedt
The main goals of the TEM group are to understand existing and potential technology users, to design and evaluate systems and to collaborate with NGOs. Ed Cutrell is actually the manager of the group, he replaced Kentaro Toyama who went back to the U.S. to work on a book on global development.
Some TEM projects:
Text-Free User Interfaces
The goal of this research is to understand, devise and implement design principles such that a non-literate person can, at first contact with a PC or phone, immediately realize useful interaction with minimal or no assistance.
Tools for K-12 Teachers
Like collage – The tool enables teachers to display digital scans of textbook pages along with digital multimedia in an interactive fashion. For example, an English teacher teaching a chapter called "Banyan Tree" can show pages from the text and in between the pages s/he can present images and videos of a real banyan tree.
http://research.microsoft.com/en-us/um/india/projects/edulab/collage.html
Simultanous Shared Access- Multipoint
They are working on a project where we provide each child with a mouse and cursor on screen, thus effectively multiplying the amount of interaction per student per PC, for the cost of a few extra mice.
http://research.microsoft.com/en-us/um/india/projects/edulab/multipoint.html
http://research.microsoft.com/en-us/um/india/projects/edulab/cloze.html
http://www.microsoft.com/multipoint/mouse-sdk/
Rural Microfinace and IT
They are conducting primary research on understanding the ways in which rural and urban low-income households access and use financial services from formal and informal providers.
DVDs for Education
A very interesting project! They are developing applications for interactive DVDs using the menu system from ordinary DVDs for content. So they put for example Schools Wikipedia on a DVD, so you can access Wikipedia with just a DVD player + TV.
http://research.microsoft.com/en-us/um/people/thies/ictd10-abstract.txt
Everyday mobile use in the developing world
Their project explores the diversity of mobile use in settings where the mobile is the primary ICT, while identifying generalizable patterns and trends.
This work explores the adoption of information & communication technologies in the context of urban slums in Mumbai. They are conducting ethnographic research amongst ICT-based business like mobile phone stores, cyber cafes, PC assembling units and computer training institutes to map the ecologies of mobile phones and PCs in these communities.
Digital Green is dedicated to improving the social, economic, and environmental sustainability of small farmer livelihoods. They aim to raise the livelihoods of smallholder farmers across the developing world through the targeted production and dissemination of agricultural information via participatory video and mediated instruction through grassroots-level partnerships.
Mobile-phone-enabled banking and payments
The project involves looking at a range of existing and proposed m-banking and m-payment solutions across countries, understanding the usability of m-banking systems by low-literate clients, as well as assessing the social and economic context and impact of the new channel on low-income households.
This are only a few examples of the projects of the TEM group.
Visit their website for more information!
Week 1
Sunday, June 13th – Welcome day.
On the welcome day Ed Cutrell gave us an introduction and presented the TEM Group and their Projects. We did small group discussions on the goals of development generally and why to use ICTs for development. We got a few papers to read.
Monday, June 14th – What is development.
We got a very interesting lecture by Revi Sterling about the history of development theory and practice. Afterwards we examined development practice through a paper/case study discussion with Aishwarya Ratan. We spoke about the Mozambican cashew industry (Welch, K. A., Rodrik, D. and K. Horn. (2002). Liberalization of the Mozambican Cashew Industry. Kennedy School of Government Case Study.) and how poor people in Bangladesh live with about 2$ a day (Chapter 2: The Daily Grind in Collins, D., Morduch, J., Rutherford, S. and O. Ruthven. (2009) Portfolios of the Poor: How the World's Poor Live on $2 a Day. Princeton University Press.). Being poor is a triple "whammy" for these people, it's not just their low income, it's as well the uncertain timing of cash flows (the irregularity and unpredictability of income) which makes every days life hard for these people. An other problem is, that financial instruments don't address these people. Can ICTs help these people? I don't know… However, if you are interested in cash management of very poor people, and accordingly how poor households manage their livings/money I would recommend you that book!
After the discussion we started our field activity. In groups of three we should do quantitative as well as qualitative interviews with low income workers in Bengaluru.
Optional readings:
Chapter 4: Poverty as Capability Deprivation. in Sen, A. K. (1999). Development as Freedom. New York: Random House, 87-110.
Banerjee, A. and E. Duflo. (2006). The Economic Lives of the Poor, Journal of Economic Perspectives. 21 (1): 141-167.
Tuesday, June 15th – ICTs and development.
Jonathan Donner gave us an lecture about understanding technology and society through mobile phone behaviors and afterwards Revi Sterling told us about informed consent in ICTD projects. After the talks we had to create a general policy on informed consent in research on ICTD in groups and then there was a panel on informed consent by some experienced researchers (Michael Best, Revi Sterling, Bill Thies, Jonathan Donner).
Afterwards Michael Best gave us a very interesting lecture with the title "Why (and wherefore) focus on ICTs for development".
Recommended reading:
Miller, Daniel. (2006). The unpredictable mobile phone. BT Technology Journal, 24(3), 41-48.
Wednesday, June 16th – Projects in ICTD.
We had some conference talks:
Nimmi Rangaswamy was speaking about slum ecology.
Revi Sterlings talk was about advancement through interactive radio (community based radio).
Michael Best topic was "Rich digital media as a tool in post conflict trouth and reconciliation.
Jonathan Donner topic was "A review of the research on mobile use by micro and small enterprises".
Furtehermore we had a leacture by Michael Best about Telecenters.
Thursday, June 17th – Qualitative Methods.
The 17th of June was all about social science and different qualitative methods. It's essential to know qualitative methods for ICTD fieldwork. We first had lectures by Isha Ray and Nimmi Rangaswamy, and afterwards we did a exercise in groups of ten. We got a research question and we had to discuss which methods we would use for this research, why and how we would design the research overall.
Friday, June 18th – Design: Design: What to build, why and how?
The Friday was about ICTD again, concrete the day was about Design for Development. Tapan Parikh, from Berkly gave us two very interesting lectures, he spoke about design for development generally and about design for low text literacy. He told us about his experiences in India and Guatemala, about the "Avaaj Otalo" project, data collection and LocalGround.org. In his second lecture he talked about working with NGOs and CBOs for designing rurual information systems.
Indrani Medhi spoke about design challenges in working with low-literate users.
Saturday, June 19th – Understanding poor communities.
Indrani Medhi talked about everyday life in rural village, and about her experiences on the field. Greeta Menon told us about the life in urban slums, to prepare us for our visit in a slum in the afternoon. In small groups we visited different slums and had the chance to speak with the people about their lives, their worries and the children had fun with us, or rather with our cameras.
Week 2
Monday, June 21th – Projects in ICTD.
Week two started with a lecture by Prof. HS Jamadagni, the Chairman of the Centre for Electronics Design and Technology (CEDT) of the IISc, where the summer school took place.
The title of his lecture was "you and your research" and it was based on the well known lecture by Richard Hamming with the same title.
Afterwards we had conference talks again:
Ed Cutrell talked about "Intermediate technology use in developing countries". Typically ICTs are not designed for intermediary users but only for the beneficiary users, although these users often don't use technology directly. This can have different reasons like, fear of technology, lack of literacy, costs, etc. So these people go to an intermediary users who operates the technology for them. In my opinion a very interesting point, designers should consider that.
Yaw Ankowa talked about the Open Data Kit. ODK is a suite of tools that enables users to collect their own rich data. ODK is designed to let users own, visualize, and share data without the difficulties of setting up and maintaining servers. This helps for example field workers to obtain the information they need and integrate it into a data collection system.
David Hutchful talked about Clozer. It's a content authoring tool that helps teachers in developing region schools to create interactive learning activities for classroom teaching.
Bill Thies told us about "Interactive DVDs as a platform for education". Lot's of people have DVD players and TVs but no computers. The idea behind this project was, not to develop new hardware but use existing. They use the menu system from ordinary DVDs for content representation. So they could provide schools Wikipedia on a ordinary movie DVDs.
Afterwards we had to present the posters with the result of our field study. We had to describe the life of an low income worker in Bangalore. We did qualitative and quantitative interviews in small groups of three with people on the streets the week before. That followed the next exercise: We had to prepare a research proposal in groups of six. We worked on that the rest of the week and presented it on Saturday.
Tuesday, June 22th – Study methodologies, study design and evaluation
The Tuesday was about data analysis. Nimmi Rangaswamy told us about qualitative data analysis and Aishwarya Ratan about working with quantitative data, statistical methods like Hypothesis testing and also about impact evaluation.
Afterward there was a paper discussion on these papers:
Case Study: Get out the vote. Do phone calls to encourage voting work? Why randomize? (Source: JPAL Executive Training Program MIT OCW material, 'Evaluating Social Programs')
Jensen, R. (2007). The Digital Provide: Information (Technology), Market Performance, and Welfare in the South Indian Fisheries Sector. Quarterly Journal of Economics, 122(3), 879-924.
Wednesday, June 23th – Pessimism & optimism in ICTD
Kentaro Toyama talked about "Ten myths of ICT4D":
Myth 1: Technology will save the world.
Myth 2: Poor people have no alternatives.
Myth 3: Needs are more pressing than desires.
Myth 4: Needs translates to business models.
Myth 5: If you build it, they will come.
Myth 6: ICT undoes "rich getting richer".
Myth 7: Technology permits socio-economic leapfrogging.
Myth 8: Hardware and Software are one time costs.
Myth 9: Automated is cheaper and better.
Myth 10: Information is the bottleneck.
I recommend you to read Kentaro Toyamas blog.
Riking Ghandi told us about "The digital green story". Afterwards we had an very interesting discussion with Kentaro Toyama about (good) ICTD research. The following paper were recommended to read,  if you are interested in ICTD research you should read them as well:
Heeks, Richard. (2008). ICT4D 2.0: The next phase of applying ICT for international development. Computer, 41(6), 26-33.
Burrell, Jenna, & Toyama, Kentaro. (2009). What Constitutes Good ICTD Research? Information Technologies and International Development, 5(3), 82-94.
Thursday, June 24th – From government policy to development outcomes
Ashok Desai talked about "Economic policy and implications for technology and development".
Joyojeet Pal talked about "Disability in the Developing World".
Solomon Jaya Prakash told us about "Building infrastructure to support low-income workers". It was mainly about LabourNet, a social enterprise which aims at improving earning opportunities, working conditions, skills and security for workers in the unorganized sector, who constitute over 90% of India's workforce.
That followed a panel on "Career opportunities on ICT4D (research)" with Ed Cutrell, Bill Thies, Kentaro Toyama, Solomon Jaya Prakash, Ashok Desai and Isha Ray. They told us about their experiences as ICTD researchers, the differences between academic and industrial research, fundings, how they got were they are and so on. Very interesting.
Friday, June 25th – Beyond reserach
Sean Blagsvedt talked about Babalife and Babajob. This is an social networking tool that connects job seekers from India's large informal sector to middle- and upper-class Indians looking to hire maids, cooks, drivers, security guards, construction workers, and other wage laborers. It is employment-oriented networking with a social conscience and a practical function.
Rikin Ghandi told us more about the "The digital green story".
Kentaro Toyama explained how to give a good presentation. If you are doing a presentation, don't forget, boring is the enemy.
Some examples of good presentations. They are not really ICTD related, but anyway it's worth watching them (TED talks):
Lawrence Lessig on law and creativity.
Robert Lang on mathematics of origami.
Ron Eglash on fractals in Africa.
Hans Rosling on world poverty.
Saturday, June 26th – Conference day
Presentation of the research proposals we had to prepare during the week.
Sunday, June 27th – Wrap up
On the last day we had a final feedback session and time to talk about development and the lessons we have learned.
If you have questions about a special topic, the school or anything else feel free to contact me (rorohrer AT gmx DOT at).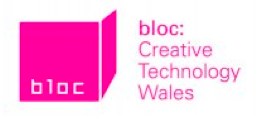 Here's a shout out for an upcoming event called DIY Kenya commission, which is a new residency opportunity for technologists, creatives and collectives to travel to rural Kenya. The aim of the residency is "to develop innovative ideas, products, events, interventions or artworks in response to everyday African concerns".
Background Technology is being used in highly innovative ways both in the west and in the developing world. These innovations are not always for artistic or cultural purposes, but that may alter or call into question traditional ways of doing things. The effect of these changes on the day- to-day lives of individuals is significant and often inspiring.
When: 18 July- 10 August, 2010. Deadline for submissions: 14 May. More info here.
|