Just a quick note on the conferences we will attend in the near future: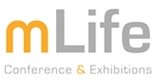 mLife 2009 Barcelona – "A Platform for Socially Responsible Organizations in the Mobile Value Chain", taking place September 2-4 in Barcelona. Confirmed speakers here are
Mr. Serge Ferre, NOKIA, Vice President Corporate and Head of EU Representation
Ms. Evelyn Rys, CISCO, Sales and Business Development Manager, EMEA Public Sector Vertical, Cisco Systems
Dr. Bruno Jacobfeuerborn, Deutsche Telekom  – Board Member of T-Mobile Germany and T-Home.
Mr. Ken Banks, Kiwanja Net
Africa Gathering – taking place October 10-11 in London. After the first Africa Gathering this April we decided to attend the upcoming second instance of this event this October as well. So far only one speaker has been confirmed – Ken Banks (kiwanja.net & FrontlineSMS) – but more are to come and judging from April it will be a great event again.
Some useful and frequently updated calendars connected to ICT4D and development assistence in general:
White African – African Tech Events: covers conferences and general events focusing on technology in Africa, most of them take place in Africa
ICTlogy – Events: covers conferences and workshops connected to ICT4D worldwide
OneWorld – Termine: cultural events, parties, gatherings, conferences, exhibitions, meetings… in Austria related to foreign countries and cultural exchange in general
Global Knowledge Partnership – ICT4D Events Calendar: conferences, institutional gatherings and summits on ICT4D in a broader sense (telecom, microfinance, environment) world wide
|