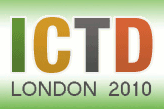 At ICTD2010, the biggest ICT4D/ICTD conference this year, just recently the accepted papers and posters have been publicized. The topics cover the most exciting and current topics in ICT4D today, and we are proud to announce that the paper we handed in  – "A Qualitative Study of the Impact of Mobile Phone Usage on the Social Life in East Africa" was also accepted as a poster.
Registration for the conference has also opened already – so make sure you get a ticket before it's too late. There's also the possibility to apply for a scholarship for people to participate in the conference who might not otherwise be able to do so. Just as a reminder once again the dates:
What: ICTD2010 conference

Where: Royal Holloway University, London

When: 12. to 16. December 2010
ICT4D.at is partnering with Roayal Holloway for this event. Currently we are working with various other people of ICTD2010 to get the pre-conference platform up soon. We will host it here on our server. Furthermore we are working on a media strategy, as we are providing our video and radio skills to the conference organizers.
A lot is happening – and ICTD2010 promises to be a really exciting event. So make sure you check it out!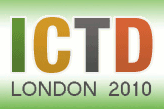 This year in December the probably biggest and most important ICT4D / ICTD conference this year will take place in London. Tim Unwin and Dorothea Kleine (both from Royal Holloway University) have gathered people from around the world to help them in pulling in as many opinions and viewpoints as possible from as many individuals and organizations as possible to make the conference a rich and helpful experience for the whole ICT4D / ICTD scene.
It aims to provide a forum for researchers, practitioners and all those with interests in the use of information and communication technologies in development practice to meet to discuss the latest research advances in the field. [from the ICTD2010 page]
Keynote speaker so far announced include Sir Tim Berners Lee (Director of W3C) and Lídia Brito (Director of Science Policy Division, UNESCO), furthermore the who is who of the international ICT4D / ICTD research and practitioner scene will be present there.
We at ICT4D.at are also contributing to the conference – currently by providing technical assistance for the pre-conference activites (to be announced), and at the conference with doing audio, video and web 2.0 coverage of what's happening there. Furthermore we are advertising the event through our channels – so click the ICTD2010 London web page link here and make sure you attend the conference. Once again the dates:
.
What: ICTD2010 conference

Where: Royal Holloway University, London

When: 12. to 16. December 2010
.
For everybody interested in ICT4D / ICTD research and networking it's probably the place to be this year. Registration opens soon, hope to see you there!