Over the last years we implemented several projects and initiatives with the Vienna University of Technology and the Research Industry Software Engineering GmbH (RISE). Our biggest and longest collaboration was within the ICT4DMZ project where INSO, the research group for Industrial Software was our scientific partner. I work with RISE as a mobile software developer and am the co-head of BRIC, a research group at INSO where I regularly teach and conduct my research in the context of ICT4D. Other members also have connections to INSO or RISE and back in 2008 two out of three founding members were part of INSO.
Our shared story goes way back to our roots and recently we once more started a new project. This time RISE, as a software company, takes over the part of developing software within this collaboration. We as ICT4D.at do develop and maintain small open source software projects, but we do not have the resources to implement large scale software project. Most of our members contribute to our cause in their spare time and everyone who already developed software knows that it takes serious efforts to go live and have happy users. Furthermore, ICT4D.at also does not want to professionally develop software. We see our engagement within the ICT4D movement, we have insights, we connect, we plan & support others, we teach & reflect on the wise use of technologies for the most marginalized. We do not develop software, we develop the ideas behind the technology in respect of its context and foremost implications.
In the last couple of months we as RISE, INSO and ICT4D.at decided to take the next step and formalize our partnership. We signed a strategic partnership where RISE & INSO will support our engagement. We continue with having INSO as our designated scientific partner and RISE as our preferred software development associate. Our triangle of research, software development and ICT4D simply got stronger while we still maintain our freedom and openness to collaborate with others. We deeply thank RISE & INSO and are grateful for their support. These are exciting times for us, we are growing, expanding and new opportunities are ahead! Reach out to us if you would like to know more or are interested in joining ICT4D.at.
From November 28-29 ICT4D.at was participating at the 2012 EU-Africa Cooperation Forum on ICT in Lisbon, Portugal and successfully presenting the ICT4D.MZ project to the community of experts, researchers, business people and policy makers in the context of ICT and EU-African partnerships.
The hashtag for the event was #EuroAfricaICT2012 and we covered the main panels and discussions live via our Twitterfeed. The steady stream of acronyms, abbreviations and ICT lingo fits nicely in the limited microblogging format and it was a good way to make sense of all the information coming up. The twitterwall behind the speakers' panel was good for grasping the main talking points, but a bit of a distraction when presented during an ongoing session. It also functioned as an indirect Q&A-session for the audience to bring up issues not covered in the session. Thus the meta-reality feedback loop was complete.
The informative Welcoming speeches included talks by Commissioners from both the African and the European Union (Moctar Yedaly and Zoran Stančič). A Keynote Address by Ilari Patrick Lindy from the World Bank Institute draw our attention to an interesting study on eTransformation of ICT in Africa. Harry De Backer from the EEAS (European External Action Service) was giving an overview in how ICT funding has changed in the recent years.
We were happy to find out about other innovative projects in the field, such as the KINU Hub in Dar es Salaam, Tanzania co-founded by Catherinerose Barrett and the *iHub in Nairobi, Kenya presented by Jessica Colaço. Furthermore we were happy to meet Walter Mayer from ProGIS Software, an expert in Geo-information system and Felipe Batista from ARCTEL-CPLP, the Association of Communication and Telecommunication Regulators in the Community of Portuguese Speaking Countries. We can also proudly report, that we have witnessed the official launch of the UbuntuNet Alliance and Africa-Connect.

The whole event was executed flawlessly by the very welcoming hosts, a rich experience and a overall nice time in the beautiful city of Lisboa. Obrigada! Obrigado!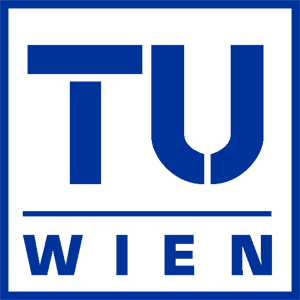 Another new project of ICT4D.at has already started officially and will be running for a while now.
It's a partnership with the Vienna University of Technology and the Universidade Eduardo Mondlane in Maputo – Mozambique (UEM) and the official title is
"Strengthening universities' capacities for improved access, use and application of ICT for social development and economic growth in Mozambique".
The project is funded by the APPEAR-program of the Austrian Development Agency and we're very happy about that! It officially started this July and will go on for two years until June 2014.
Here's an abstract about the project objectives from the application:
This proposed project is designed to strengthen capacity and infrastructure at the partner institution, the Department of Mathematics and Informatics of the Eduardo Mondlane University (UEM), while Vienna University of Technology (TUW) in Austria will provide specialist competency as a research partner in this effort. The not-for-profit organisation ICT4D.at will support as a subcontractor of TUW. The expected results are a higher quality of education offered by the department of Mathematics and Informatics at UEM and a strengthening of the research capacities to produce research outputs of relevance to the Mozambique strategic economic sectors for rural development and poverty reduction. The improvement of the information technology programmes and infrastructure, coupled with a sustainable research partnership between UEM and TUW, is the main development goal to be achieved by the establishment of this project, so that the practical results can be made sustainable for the process of teaching, research and contribution to the Mozambican private sector, civil sector and economy as a whole.

The project supports the thematic focus of this call with four specific objectives. […]

"Improving university infrastructure to provide the basis for a high quality study programme and research activities" […]

"Developing educational programmes by improving the quality of teaching, learning, research and gender equality" […]

"Establishing a sustainable partnership between UEM & TUW to collaborate on projects and research outputs relevant to the needs of the university and strategic economic sectors in Mozambique for rural development and poverty reduction with ICT" […]

"Enhancing the local intellectual property transfer office at UEM to guarantee the application of research findings to the society and economy, leading to sustainable social development and economic growth after the project period"

It's an ambitious project and we have a motivated project team with Prof. Mosse, Prof. Shindyapin and Ms. Mara from UEM, Prof. Grechenig and Paul Pöltner from TUW and ICT4D.at members Joanna Knueppel, Isabella Wagner, Margarete Grimus, Fritz Grabo and myself, Florian Sturm.
We'll start a project blog shortly where we will post updates and preliminary results of the project. When it's ready we'll make an announcement here. Of course we'll also cross-post relevant content on this blog.
Right now we are mainly planning the first visits to Mozambique – Isabella Wagner will write the first main report on the spot and later, together with Paul Pöltner and Prof. Grechenig and UEM officials there will be the first big in-person meeting in Maputo.
We're excited that this project – our biggest so far – has started now and we're looking forward to a fruitful partnership with UEM and TUW! Hopefully our contribution will help UEM to make better use of the countries ICT capacity and let the people of Mozambique benefit.
If you know about any initiatives in Mozambique and especially around Maputo making use of ICT please let us know – either in the comments, on Twitter or write us a mail. Thanks!
Tags:
APPEAR
,
Austrian Development Cooperation
,
ICT4D
,
ICT4D.at
,
Mozambique
,
partnership
,
poverty reduction
,
research
,
Universidade Eduardo Mondlane
,
university
,
Vienna University of Technology
New project: Academic Partnership with Vienna University of Technology and University Maputo
was published on 17.08.2012 by Florian Sturm. It files under
global
You can follow any responses to this entry through the
RSS 2.0
feed.
|