It's now already a week that I arrived here in Kumasi for my internship at Kwame Nkrumah University and after some travelling and getting used to this environment I go on blogging here.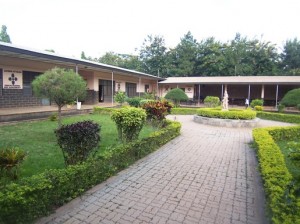 One of the things I did last week was to visit some fellow Austrians employed at a project in Sunyani – Don Bosco Vocational Technical Institute. It's a school project by the Salesians with support of the Austrian organization Jugend eine Welt sending national servants (Zivildiener) there.
Initially the school focused on traditional education for financially disadvantaged students, but two years ago a computer class was started which turned out to be quite a success story.
In the first year the students are taught basic skills such as disassembling and assembling computers, installing Windows and Microsoft Office. Finally they have to do an exam and are awarded the ICDL certificate. In the second year they learn how to set up their own network.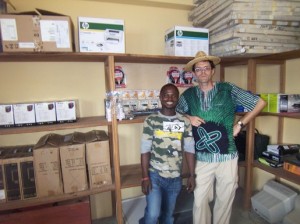 These skills enable many of the graduates to get a job or start an own business. One example is Martin Kwarteng (here with pastor Paolo), who is still working for the school as system adminstrator after he finished the course last year. He orders parts of computers in Accra and sells the assembled ones.
Also some of the students work now as teachers at the school. One of them is Isaac Fokou who would be eager to get more in-depth education in ICTs, but one big problem for him and the other students is that although they are highly skilled, they only have the school certificate which proves what they are capable of. International certificates which are often demanded by employers – such as a CISCO Network Certificate – are much too expensive.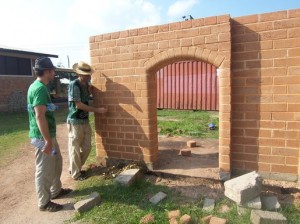 What's also interesting about the project is that there are also classes on handicraft and the students and workers at the school start now to create school buildings themselves and provide services to surrounding villages. The workers dig clay and form bricks, there is a carpentry and a workshop for metal works – especiall wielding. Also the students learn how to grow and harvest crops, there are also grainfields on the area.
I like the project, it focuses on sustainability and creates employment possiblities for the students. The school tries to be as self-sufficient as possible all the teachers except in the IT-class are Ghanaians. With their workshop facilities they could also provide assistance to small industrial activities in the area.
|